Anti-Itch & Hypoallergenic
Professional Grade Results
Plant-Based &
All-Natural Formulas
Planet-Friendly &
Made in USA

Our gentle and soothing formulas help calm and soften even the most sensitive skin without drying, allergies or irritation. That's because we don't use sulfates, parabens, or any other toxins that are harmful to our fur babies.
All of our products are planet-friendly, PH balanced, biodegradable and made in the USA.
And of course, we NEVER test on animals!
That's why dogs, dogs owners and professional groomers love us!
Our fans are mutts about us!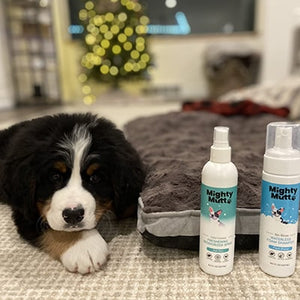 Works fast, smells great!
Keeps our pup clean, despite all his puppy behaviors! Works great, and love the packaging, super easy to use when battling him in the bathtub.

Outstanding products (Waterless Shampoo and Deodorizing Spray). Can't believe how quickly it works and keeps our new pup smelling fresh, despite all the puppy realities :)

DB on Dec 13, 2020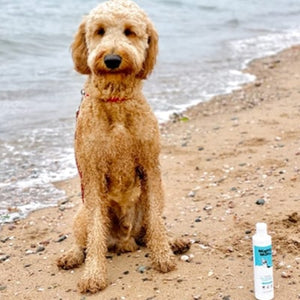 Great shampoo & conditioner
Our doodle Fluffy likes to get into a lot of mayhem, digging holes, playing in the sand and sea water.
We bought our first bottle of mighty mutt to bring on our beach vacation and I'm impressed! It has a nice scent but not strong enough to bother his sensitive nose, and left his hair super soft and silky.

Gaby on Aug 10, 2021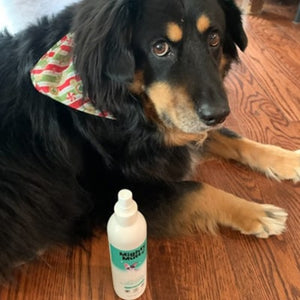 Smells so fresh and clean!
Love this deodorizing spray so much ! We literally get so many compliments on how good our dog smells from our friends. We adopted Murphy at the start of Covid and he is a big dog.
He's got very thick fur and with our cold snowy weather in Denver, there are many days that he smells like damp wet dog. I can't bath him as often as I like, so this is a good way for him to smell fresh in between baths.

Amazon Customer on Dec 17, 2020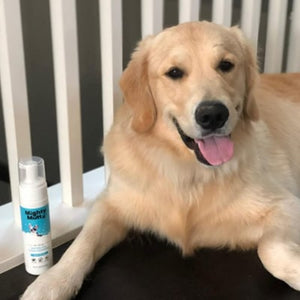 No mess and happy dog!
The waterless shampoo had a nice consistency and was very easy to massage into our dog's long and thick fur. The soap absorbed quickly into his hair and he really enjoyed the relaxing treatment.
I highly recommend this product when you don't have time for a full bath and want a quick refreshing pick me up for your dog!

GWK on Oct 09, 2020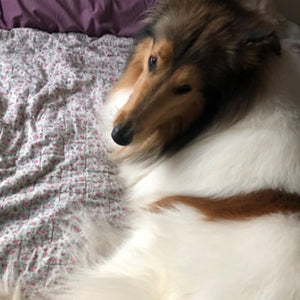 Feeling mighty soft
Having such a big fluffy dog often requires using a lot of product but Mighty Mutt lathered so well I was really able to move a lot around and noticed I didn't use as much.
Following his bath it was great to see that he wasn't searching for every corner to rub and itch himself on after all those shakes. I could really see a difference as opposed to other shampoos.

Megan on Mar 24, 2019
Get the inside scoop!
Sign up to receive the latest news, exclusive discounts and other surprises :)